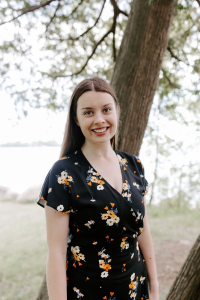 Roxy O'Rourke
Roxy O'Rourke is a first year PhD student in the Faculty of Kinesiology and Physical Education working within the Mental Health and Physical Activity Research Centre (MPARC). She recently completed her Masters degree within the same faculty. Working with Dr. Kelly Arbour-Nicitopoulos and Dr. Catherine Sabiston, Roxy's research, broadly, focuses on the relationship between physical activity and mental health in individuals with disabilities. For her doctoral program, she is looking to understand the manifestation of body-related self-conscious emotions in adolescent and young adult athletes with disabilities. Outside of academia, however, impacting her research interests, Roxy is a retired ballet dancer and current long-distance runner. As a side project, Roxy is currently a research assistant for a collaborative project with Special Olympics Ontario and the Department of Occupational Therapy/Faculty of Kinesiology focusing on the use of Rowan's law concussion resources in populations with intellectual disabilities. Roxy first got involved with
Brain
Waves
2 years ago as a volunteer, and this will be her second year as President. Since starting, Roxy has worked to build a strong, cohesive, executive team with more established and defined roles and responsibilities. None of the recruitment, planning, or training would be possible without them! Roxy is looking forward to continuing to build on
Brain
Waves
' past successes and implementing presentations this year in the new virtual world.
Ariel Shatsky

My name is Ariel Shatsky, and I am a 4th-year student at U of T. I am currently majoring in Neuroscience and Psychology with a minor in English. I first heard of
Brain
Waves
through an announcement in one of my Neuroscience classes and decided to get involved due to my interest in the
brain
. I think joining
Brain
Waves
was a great opportunity to stretch my knowledge through interacting with the children, they often ask very unique questions and it's great fun!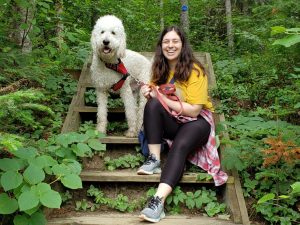 Jace
I'm in third year double majoring in both Neuroscience and EEB. BrainWaves really captivated me because one of my friends since a really young age suffered from a traumatic brain injury and it was an experience that I will never forget. I want to help young children learn about the brain and its functions so that they know and could protect themselves better.
Justine Vorvis
Hi!  My name is Justine and I'm a third-year student pursuing a Psychology Research Specialist and a major in Neuroscience.  I became involved in Brain Waves during my first year at U of T because I love to teach and work with kids, and was curious about psychology and neuroscience!  Volunteering with Brain Waves is such a rewarding and energizing experience, and I am so excited to be able to continue to share my passion for neuroscience with elementary school students this coming year!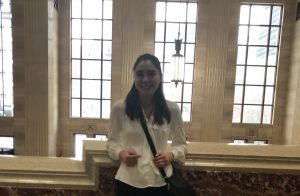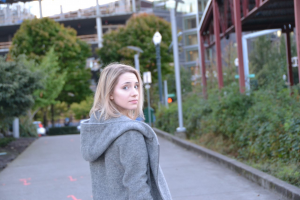 Melanie Davie

I am a 4th-year undergraduate studying neuroscience as well as biodiversity and conservation biology. I joined Brain Waves because I believe that we as a society should allocate more resources towards educating youth in both health and science. Brain Waves not only empowers young students to pursue futures in science but also encourages students to practice brain safety; given my love of teaching and neuroscience, I find these results to be incredibly important. All in all, I love helping students understand why their brain is so cool, important, and worth protecting.
Milena Casciato
My name is Milena and I am a third year student majoring in immunology and physiology. I joined Brain Waves because I wanted to help in educating elementary school students on how to protect their brains. I have a strong passion for science communication and the promotion of science literacy, which has been the catalyst for my involvement in various volunteer and extracurricular activities. In my free time I enjoy drawing, painting, and playing the ukulele!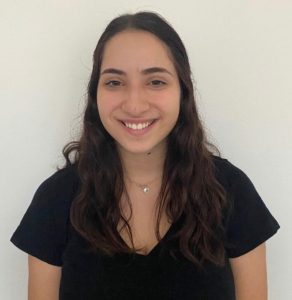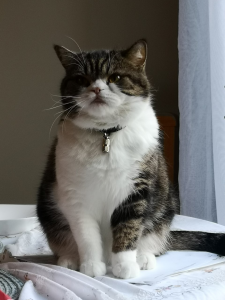 Mouzhan Varshoueitabrizi

My name is Mouzhan Varshoueitabrizi, I am a third year Majoring in Health & Disease with a double minor in immunology and history, specifically, Medieval Times. You know the fun parts (◠‿・)—☆ Personally, I love spending my free time reading, knitting, volunteering anywhere that involves childern and teaching, and chilling with my family while eating anything delicious I can get my hands on. I love working with children and seeing them happy and one way to achieve that goal is to keep them safe. That is why I joined Brainwaves Association as a volunteer and now I am responsible for training all volunteers to help you help us with our mission of teaching children about dangers of concussion and how important it is for them to protect themselves. I look forward to meeting you all.
Sara Fooladi
I'm a third-year student studying fundamental genetics, Cell & Molecular Biology and physiology at the University of Toronto. I joined brain waves because I love working with children and younger students and I wanted to raise awareness about concussion and the importance of protecting our brains.